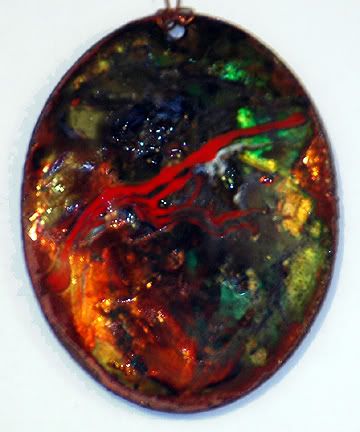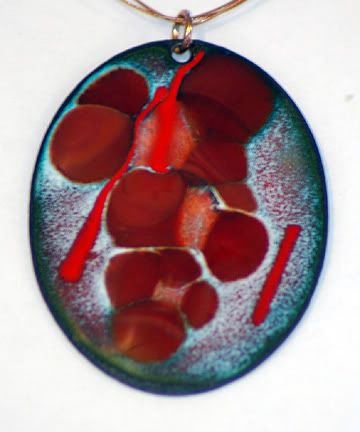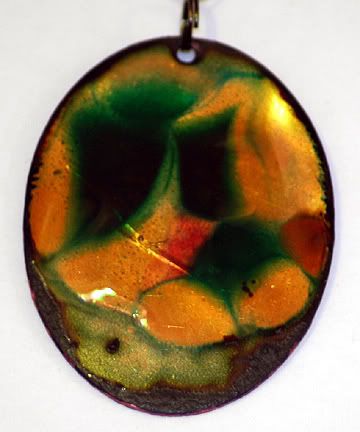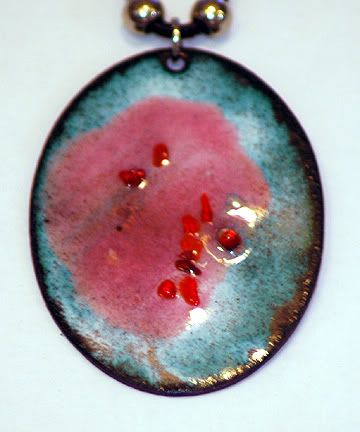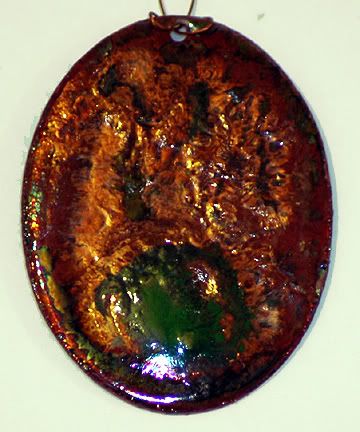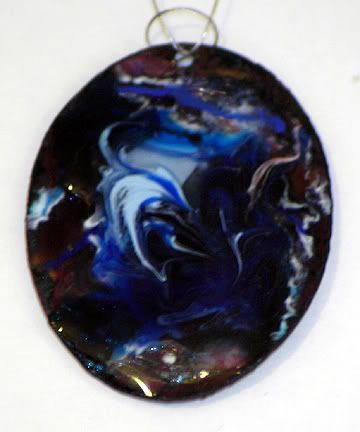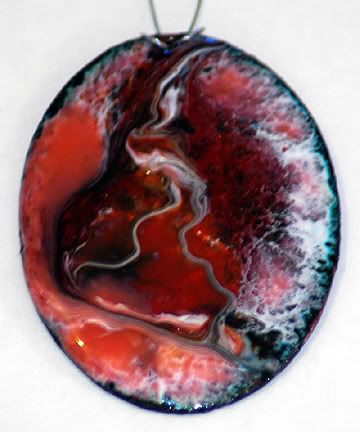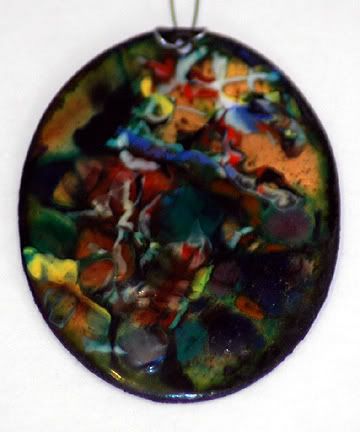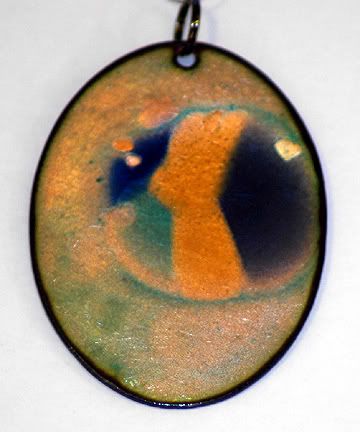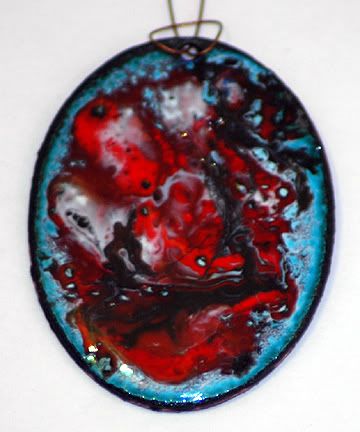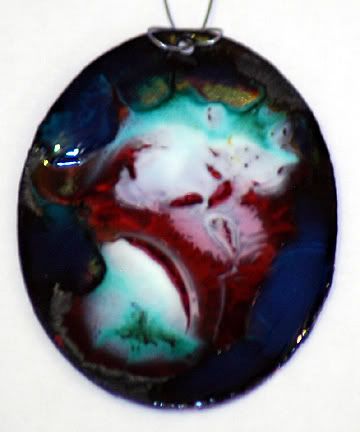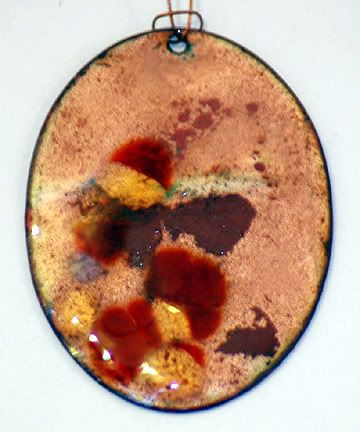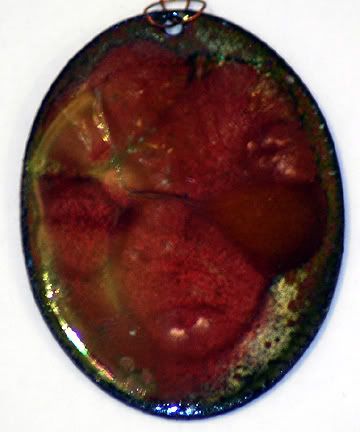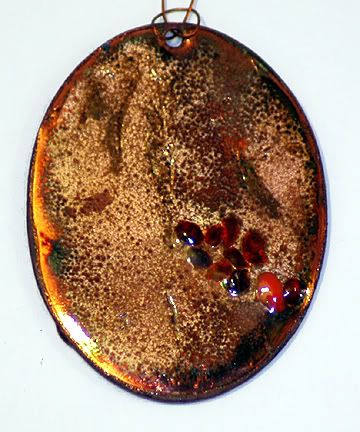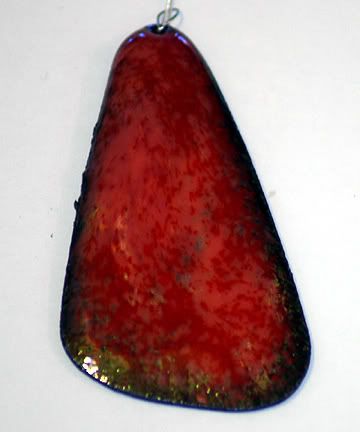 These one-of-a-kind pieces are made by melting opaque &/or translucent glass dust onto the copper surface. They have texture and color. Different firing techniques show different shades of copper through the enamel. The most exciting part of creating these pieces, is the unexpected results, I'm never quite sure what I'll end up with. Each pendant is "counter enameled" (on the back) for strength.
If you'd like to own one of these lovely pendants, contact me. They are $25 each, including shipping. First come, first served, once they are gone, they are gone. I am excited to begin the next series soon.
Ovals: 2" x 1.2", each. Freeform 2.5" length. Jump ring included for hanging. No chain included. Paypal & $ orders excepted.
Contact me for Email addy.